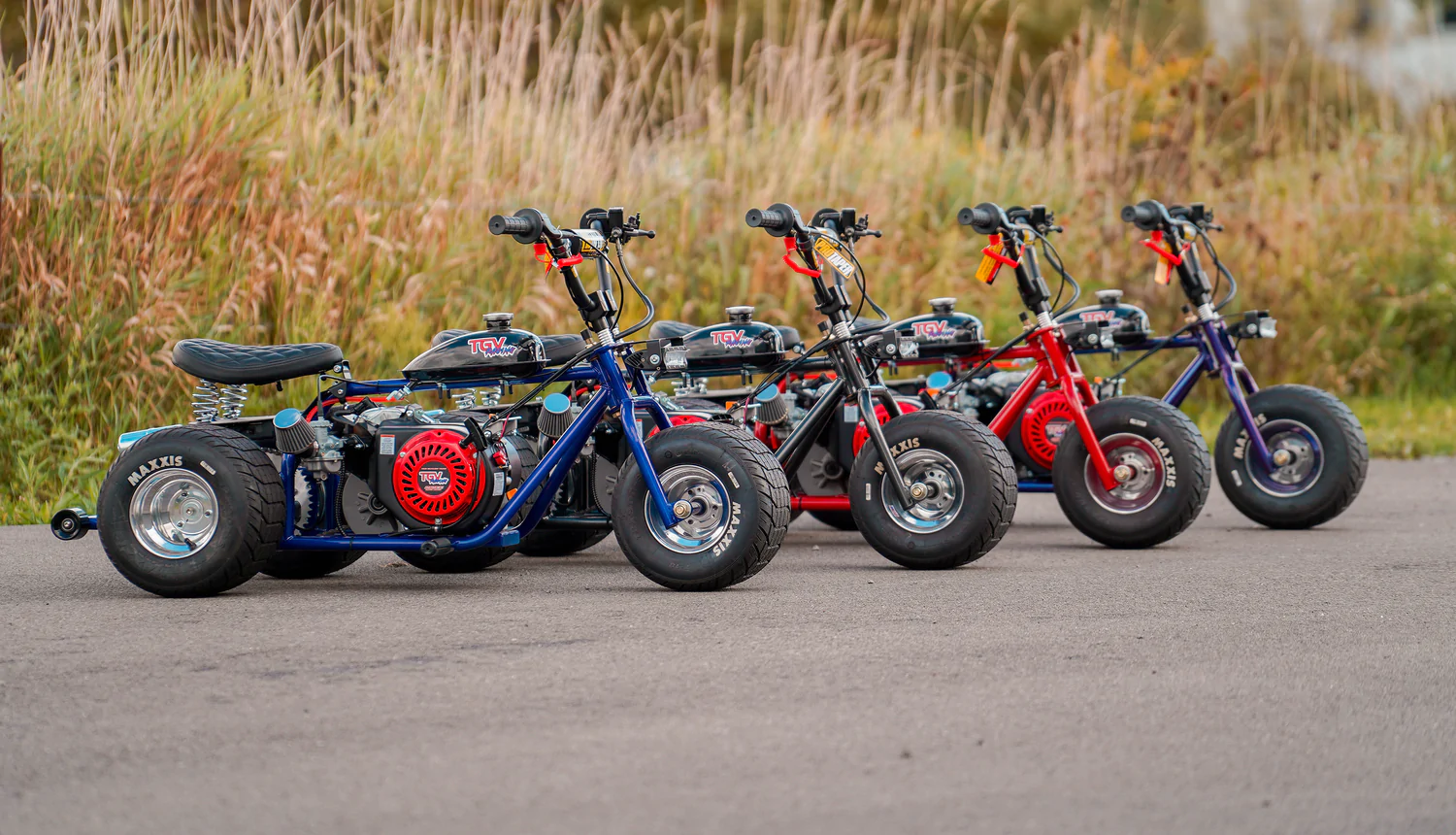 Unleash the Fun with Our Fully Built TGV Three Wheeler Mini Bike!
Our fully built TGV Three wheeler Mini bike are the complete package! Jump on and have fun from the moment it arrives on your doorstep!
Welcome to TGVshop, your ultimate destination to buy top-quality three-wheeler mini bikes. If you're ready to embark on a thrilling adventure on three wheels, look no further. Our collection of three-wheeler bikes offers an unbeatable combination of excitement and practicality, perfect for riders of all levels.
Embrace the Sweetness of three wheeler Mini bike Adventures with Our Full Builds!
Whether you're planing to ride around your neighborhood or take your unit to the local dirt track, our Three wheeler Mini bike trike Full builds are the easiest way to experience the mini trike lifestyle!
We understand that choosing the right three-wheeler bike is essential, which is why we offer a wide selection to cater to different preferences of three wheelers and 4 wheelers for sale. From sleek and sporty models to rugged and off-road-ready options, we have the perfect three-wheel bike to suit your riding style and needs.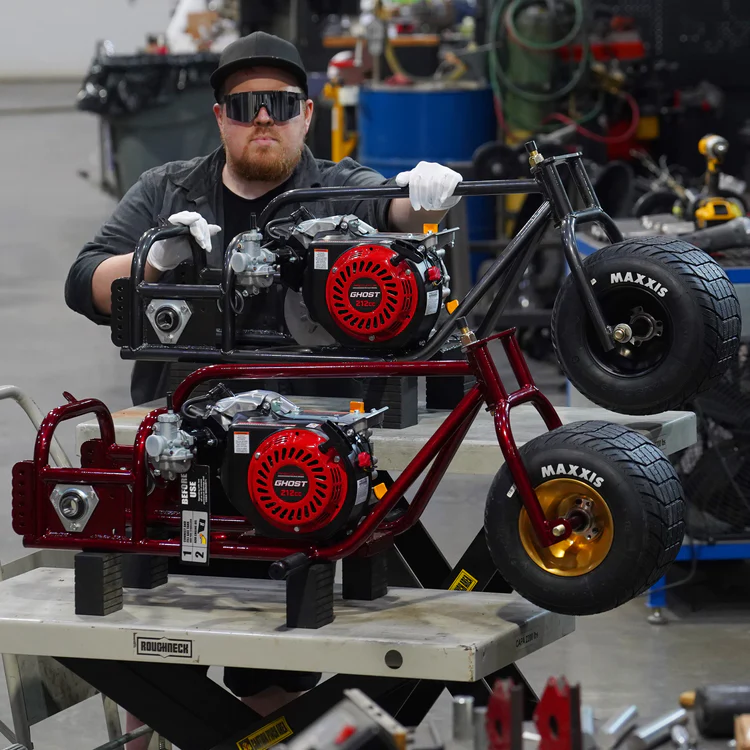 We take pride in the work we do! Every trike is meticulously assembled with the highest level of quality in mind.
Our Three wheel bike bikes and 4 wheeler for sale are equipped with powerful engines, responsive brakes, and advanced suspension systems, guaranteeing an exhilarating ride without compromising on safety. With their eye-catching designs and customizable features, our TGV mini three wheelers are sure to turn heads wherever you go.
Pick from 11 different powder coat colors to have the exact look you want with your fully built TGV Mini Trike!
Each 3 wheeler trike and 4 wheeler for sale is crafted with precision and attention to detail, ensuring exceptional performance and durability. Get ready to unleash the thrill of riding with our stylish 3-wheel mini bikes.